Randy Lait Announces Retirement
On January 31, 2020, Randy Lait will retire after 36 years of service to NC State University. A lot has transpired during those years in addition to his time as a student employee, and while he claims he never so much as "buttered a piece of toast," he has made a lasting impact on NC State's campus food scene and as well as set the bar for others in his role across the country.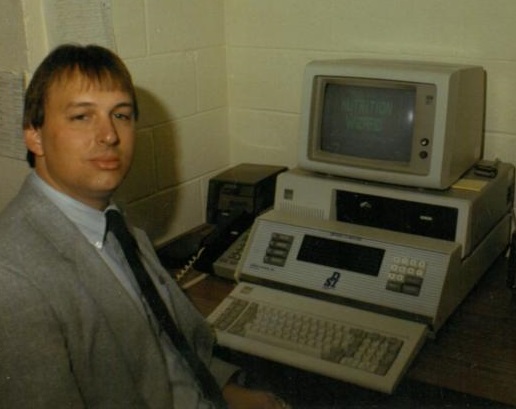 Randy worked his way up through a variety of roles, contributing to NC State Dining for over 25 years before taking the helm of NC State Dining in 2009. He was the right person to lead Dining through a series of transformative projects, including a phased renovation of the Atrium Food Court and conceptualization and planning/construction of food service at the Oval Food Hall on Centennial Campus and Talley Student Union. He received the 2015 Premier Illuminating Excellence Award and was named July 2014 Foodservice Director of the Month by FoodsService Director Magazine.  He led the department to win a number of other awards along the way, including Food Management Magazine's College Innovator of the Year in 2015 and FoodService Director Magazine's Grand Goldie Award for Sustainability in 2013.
In 2019, Randy was honored with what is considered the Oscars of the foodservice world: The IFMA Silver Plate Award in the college foodservice category, presented by the International Foodservice Manufacturers Association (IFMA). It was a capstone moment for Randy and a testament to his leadership, vision and hard work.
Read more about Randy's award, his time as an NC State student and his career at NC State >>
While Randy has learned and accomplished a lot during his time here, it is the people he has worked with that he has appreciated the most.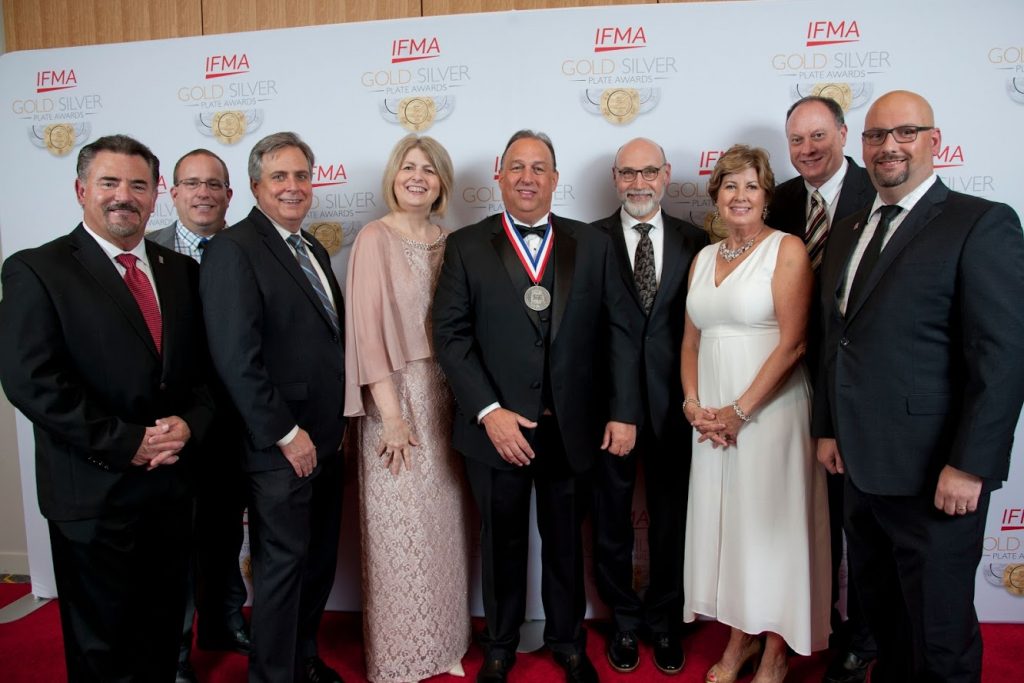 "I've enjoyed working with the people of NC State so much," he said. "There are so many in our Wolfpack family who are genuinely committed to helping our students succeed, and I've seen the people I have worked alongside grow the same way our students have. I really enjoyed the opportunity to serve NC State and look forward to seeing where you go from here."
Randy doesn't plan to hit the rocking chair just yet. He is starting his own business with Lisa Eberhart, former director of nutrition and wellness at NC State who also recently retired.
"We started a few years ago building a concept to analyze restaurant menus for nutrition and allergen data.  We call the company Menu Analytics and we will be dedicating our time to making that venture successful," he said.
Randy said it's his co-workers he will miss the most; many of which he has worked with for decades. To them, he offers a thank you for the support, friendship and kindness over the years.
"I challenged the group a few years ago to rise from good to great, and they did," he said. "Together we built on the work that was done before me to reach even higher, and I am so proud of what we accomplished together here. There is still more work to be done, and I ask you now to set your sights on what's next and strive to always continue on your path towards excellence."
Randy will be honored with a retirement party on Friday, Jan. 24 from 3 – 5 p.m. in Talley Student Union room 3285. All are welcome. Send well wishes to be included in a book to campus-enterprises@ncsu.edu.