NC State Dining names new director of nutrition and wellness
NC State Dining is excited to announce Lauren Smith as the Director of Nutrition and wellness.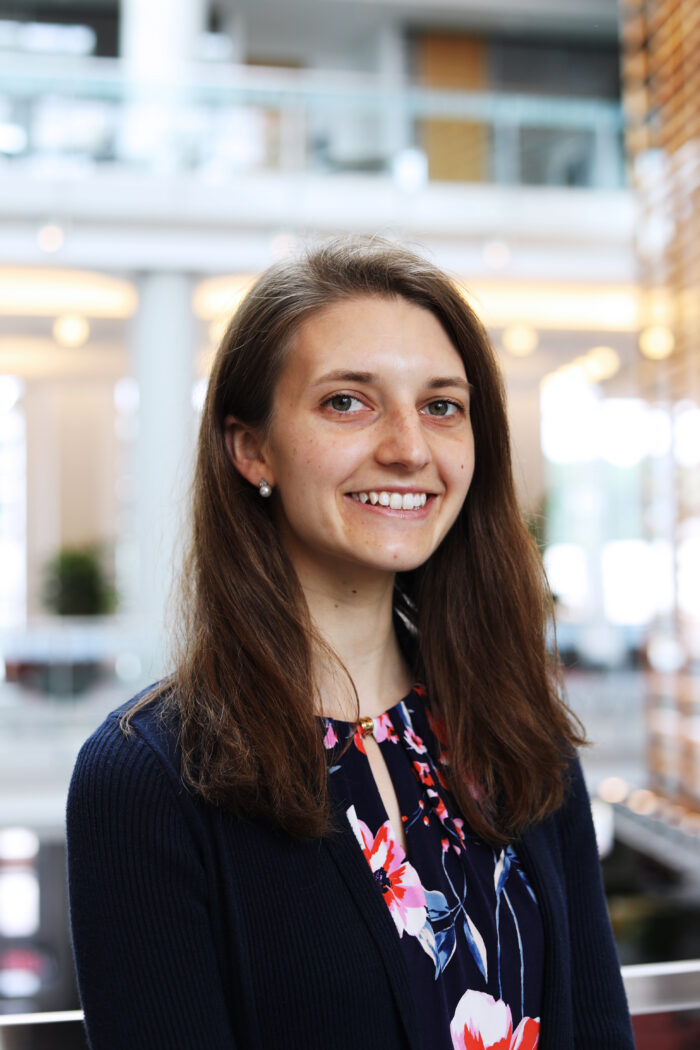 Lauren is a Registered Dietitian with a Masters in Nutrition Education. She completed her undergraduate degree and dietetic internship at UMass Amherst and worked for UMass Dining throughout her 5 years there. Before starting at NC State, she was the Manager of Nutrition Services at Westfield State University where she was an integral part of the dining team and a key part of their transition from privately operated to self-operated dining in 2016.
In the years following the transition, her role was expanded to include hands-on nutrition education for students and collaborations with faculty and staff around campus. Her signature education program, "Lunch with Lauren," built relationships with students and provided an informal space for the campus community to ask nutrition-related questions. Lauren plans to bring a similar program to NC State, with the goal of highlighting different nutrition topics each week and creating an approachable atmosphere for students to ask questions. 
"We are very excited to welcome Lauren to our team," said Shawn Hoch, Senior Director of Hospitality Services for Campus Enterprises. "Her hands-on approach and passion to help others will allow her to engage and collaborate with students, faculty and staff across campus."
Lauren is happy to be a member of the wolfpack. "The sense of community is strong, even on such a big campus," said Lauren. "I am excited to start collaborating and learning more about all of the amazing things that happen here." 
Given the current situation, Lauren says her top priority in this position will be the comfort and safety of students. Additionally, she hopes to continue building upon the robust nutrition program that is already in place. Lauren is passionate about nutrition education and working with students on a personal level. Her goal is to be approachable so everyone feels comfortable coming to her and her team with questions or comments.