Fountain Dining Hall opens the largest salad bar on campus
Fountain Dining Hall opened its new salad bar–the largest on-campus — August 20, just-in-time for the start of the fall school semester.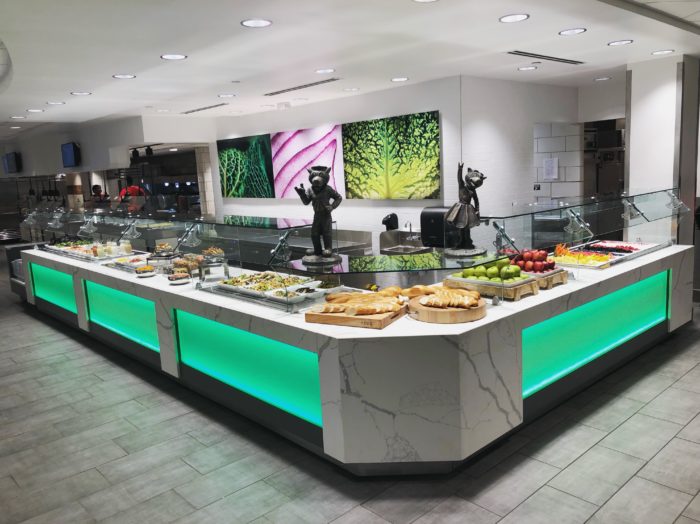 The salad bar installation capped a 30-day summer renovation that merged two serving areas into one by removing a central office space and hallway, providing better flow and the flexibility to offer more diverse serving stations, including a pasta bar and all-day omelets to name a few.
The new and improved salad bar is the focal point of the new space, providing flavorful and nutritious food choices for students while promoting a balanced diet.  Students can make their own salads from freshly prepared ingredients or choose from premade salads and sides at the end of the line.
Shawn Hoch, interim senior director of hospitality service for NC State Dining, considers the 30-day renovation and new salad bar a successful team effort.
"This project was very ambitious. We had a small window of time between commencement and the beginning of summer camps and orientation to make the space modifications – 30 days in fact – then complete the salad bar installation the day before the first day of class, said Shawn. "It took a lot of people to make this project happen to achieve this project on time. Fountain is an older building, and this project has created a lot of excitement for new and returning students. It's created a lot of buzz on campus."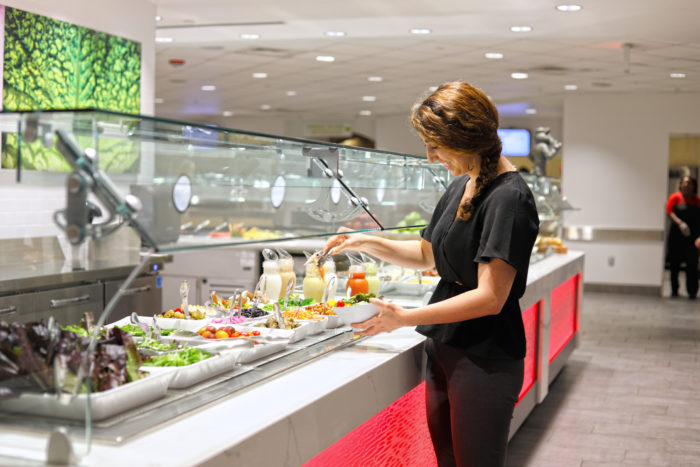 Many of the salad bar ingredients are locally sourced, with some ingredients grown and harvested at the NC State Agroecology Education Farm.  Along with providing fresh ingredients, it also caters to students with certain dietary needs.
"It was also custom-designed to minimize cross-contact. We deliberately separated the proteins from veggies and dressings. We provided a lot more space for toppings to add a little crunch and new flavors, from wasabi peas to carrot chips, chia seed, sesame sticks, and pita chips," said Shawn.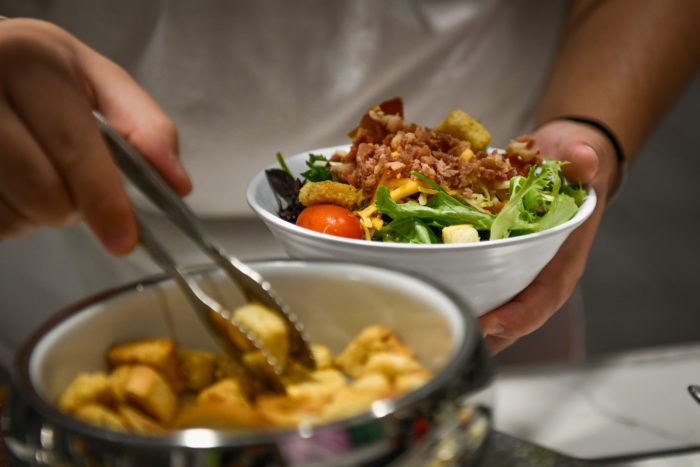 The new salad bar is a step forward for Fountain Dining Hall and NC State Dining toward a common goal of providing more fresh food and furthering the campus health and wellness initiative.
For more information about NC State Dining locations and nutrition, please visit: dining.ncsu.edu