NC State Dining Hosts Blue Zone: Dining with Freedom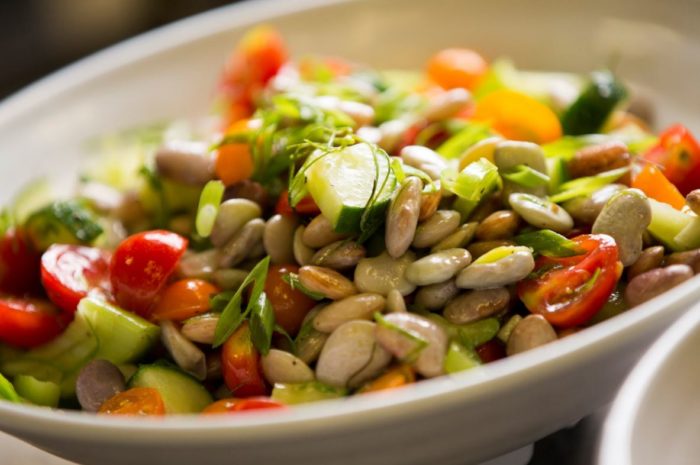 August 18, 2017 – NC State Dining hosted the first Blue Zones: Dining with Freedom dinner to introduce students with allergies and special dietary needs to the campus dining experience. Students were treated to an allergy free dinner at Case Dining Hall while our nationally recognized nutrition team spoke about NC State's many nutritional resources.
Based on the concept of Blue Zones, NC State Dining chefs prepared menu items from cultures around the world where life expectancy is statistically high. From delicious sliced sweet potatoes to savory Ikarian-style roasted chicken, students were able to sample global dishes free of allergens.
To learn more about nutrition initiatives at NC State, visit dining.ncsu.edu/nutrition.
NC State Dining is a service of Campus Enterprises, the lead division for retail and hospitality on the NC State campus. For more information, contact Taylor Wood at 919.515.3889 or via email at tmwood@ncsu.edu.