NC State Dining hosts culinary demonstrations for Parents and Families Weekend
NC State Dining hosted two culinary demonstrations for students and their families during Parents & Family Weekend. Both events were sold out, with 26 people signing up for Friday's cupcake event, and 35 participants attending the Sunday brunch.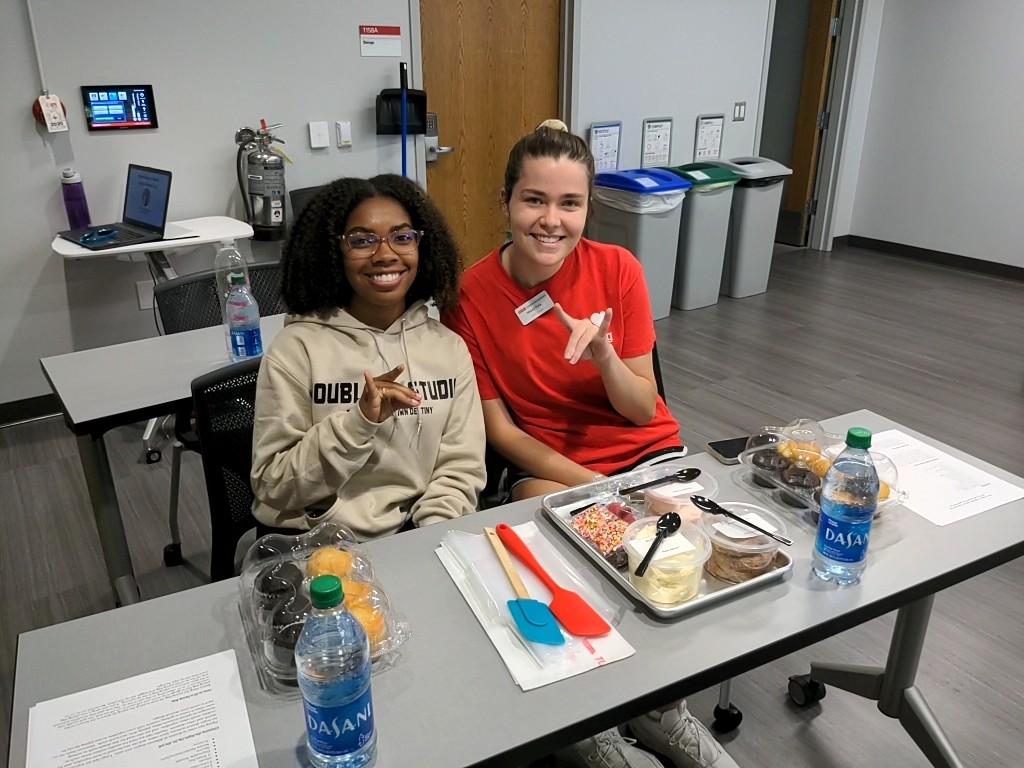 On Friday night, families enjoyed a cupcake decorating class led by Chef Tama Karp, with cupcakes and decorations prepared by Executive Pastry Chef Yolanda Santiago. Each participant was provided with a kit of six cupcakes, piping bags, piping tips, multiple frostings and a variety of toppings to practice their decorating skills. Chef Karp demonstrated piping techniques and provided advice while the group had a wonderful time decorating their cupcakes together.
On Sunday morning, Jon Young and Kurt Hopperstad hosted a family-style brunch, complete with mocktail mimosas. Their menu included a variety of options to meet the needs of everyone in the room, including gluten free banana bread, breakfast casserole and vegetarian frittatas. Throughout the demonstration, guests were encouraged to come up and practice their culinary skills. Many guests had a fun time learning how to flip an egg!