NC State Dining Offers Students an Opportunity to Donate Guest Meals to Help Students Facing Food Insecurity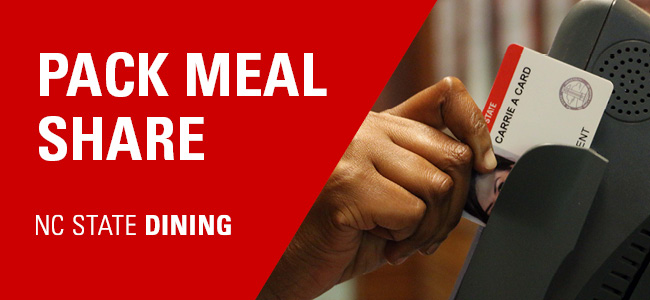 Students with Everyday, Weekday and Deluxe meal plans can donate extra guest swipes to the Pack Meal Share program beginning December 2. These swipes are redistributed to students facing food insecurities. Donations will be accepted until the goal of 1500 is reached or until December 22.
Almost 1500 swipes have been redistributed this fall and last spring semester from previous donations. This semester's goal is to reach 1500 donated guest swipes. Students can donate swipes until the goal is met or until December 22, whichever one comes first.
Guest swipes function as a way for students with Weekday, Every Day and Deluxe meal plans to take a friend to the dining hall. By donating their guest swipes at the end of the semester, students can help out their peers while not losing anything from their individual plan.
After the donation period, the meal swipes will be allocated to students facing food insecurity as identified through the Pack Essentials program. The swipes are added to the students' ID cards for use at campus dining halls.
Randy Lait, senior director of administrative services, said NC State Dining identified guest meals as the best option for students to donate meals because unused guest swipes do not have a monetary value that can be returned to a student.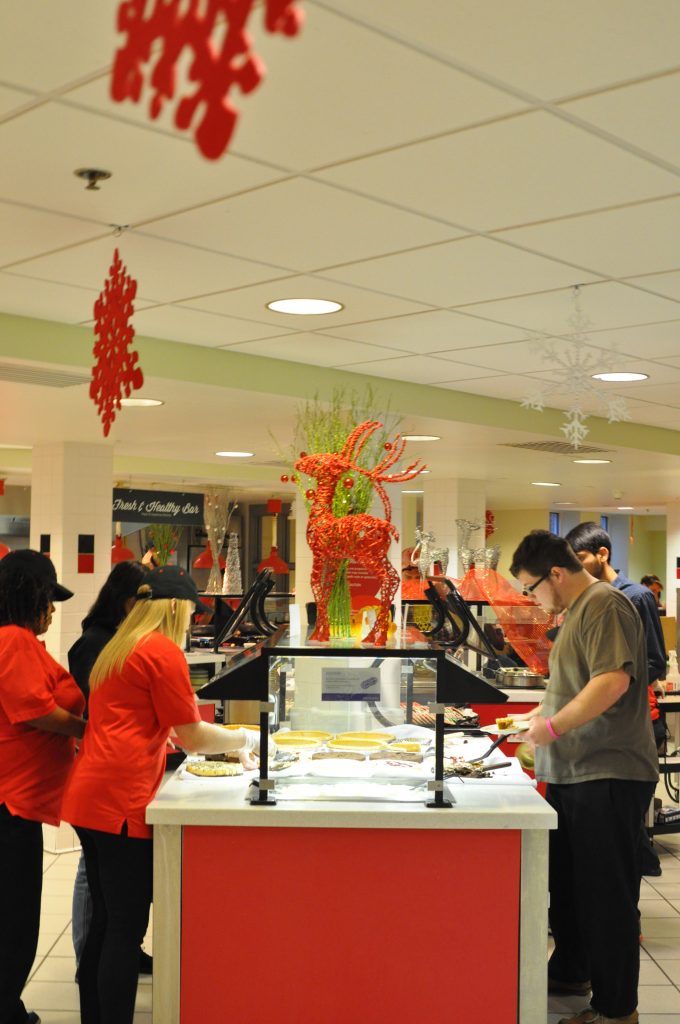 "NC State Dining will send an email message to all students who have meal plans with guest meals informing them of the program," he said. "Students can click the link in the email, which will take them to a web page where they can log in, see the number of guest meals available, and elect to donate some or all of those guest meals to the Pack Meal Share Program."
NC State Dining was successful in meeting its goal last fall semester with the help of the Student Government, who promoted the initiative by tabling in Talley Student Union. Card readers were programmed to deduct guest swipes from a student's ID card. Unfortunately, this last spring semester the goal was not met because no tabling was done while Student Government officers were transitioning to the new elected.