Since the beginning of the pandemic, students who have been asked to isolate or quarantine due to COVID-19 have received quarantine meals delivered to their door. But because the recent spike in the Omicron variant set an all-new high for students needing quarantine/isolation meals, the old way wasn't working anymore.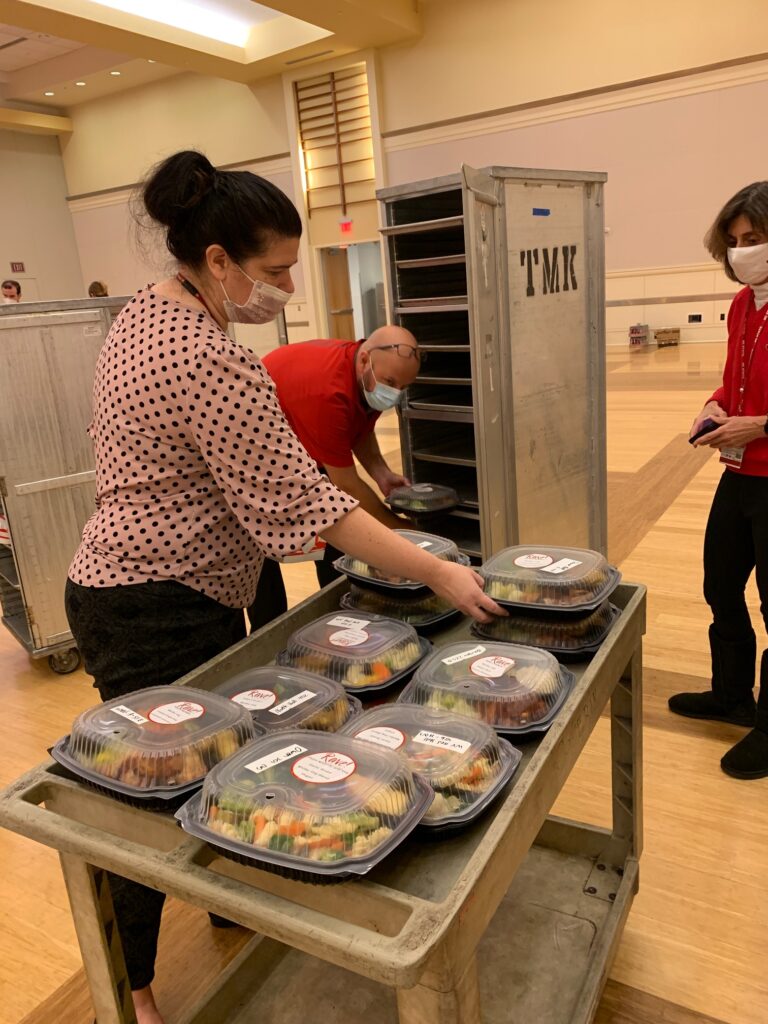 "The university made the decision to have students quarantine in place, which meant we could not make individual meal deliveries anymore," said Shawn Hoch, senior director for hospitality services. "We had about one day to transition to put isolation in place. So we had to quickly rethink our plan, meals, and distribution. With the supply chain challenges, we quickly tapped out our vendor resources and had to do a lot of shopping at the big box stores that had ample supplies of shelf-stable, single-serve items."
Since most students were either waiting to be cleared due to potential exposure or experiencing mild symptoms, six stations were created for students to pick up their daily meal kits. NC State Dining's catering team (Rave! Catering) took the lead on creating the menus, which included options for students who have dietary needs or restrictions.
"Our catering team has made a tremendous effort to accommodate all students and ensure that everyone is well cared for," Hoch continued. "Throughout the course of the pandemic, this has included everything from daily phone calls for students needing extra support, hand-delivering meals after the cutoff time, asking for feedback from students after they've left isolation, and accommodating specific meal requests and dietary restrictions."
Over the two peak weekends in January, weather events added to the challenge of providing Covid isolation meals. "At our peak day, we had 150 students in isolation, with each bag containing three meals. Then we had to prepare three days' worth to distribute everything before the last snow event," Hoch added. That means over 1,350 meals had to be prepared and distributed.
The dining/catering team, with the assistance of campus volunteers, packaged each meal bag and reviewed each one to ensure meals for special dietary needs such as allergies, celiac disease, etc. were accurately packed. The meals were then delivered to the correct pickup location.
Hoch is proud of his team and grateful for the volunteers from other departments as well as student government who gave time to help.
"Quarantine and isolation meal service is not something that anyone has been 'trained' to do, and it's not in anyone's job description, but our catering team has taken it on and done a great job," he said.