Stranger State Dining Hall Event Captures Record Attendance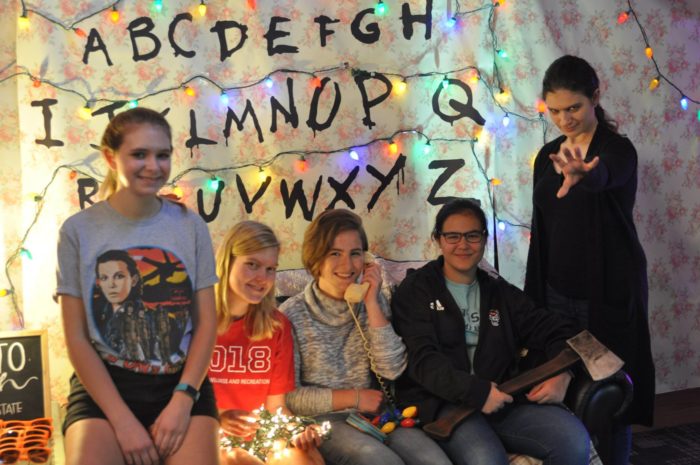 Things got a little spooky at NC State as students enjoyed our second annual Stranger State dinner. Decor and food were all themed after memorable moments from the popular Netflix show, Stranger Things. Fountain and Clark Dining Halls were transformed into Hawkins, Indiana where students sat below a shadow monster, ate dessert at the Snow Ball Dance and took photos on Joyce Byers' couch.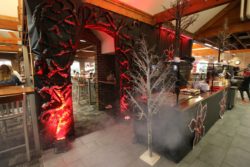 Students felt transported into the 80's with the music playlist and arcade games. Eggo waffles, crawfish, mashed potatoes and chicken fingers were all on this "strange" menu that made students feel as if they were a part of the show. This year's event attendance reached nearly 4,000 guests, which makes Stranger State our second largest attended dining hall event to date.
Campus Enterprises is the lead division for retail and hospitality on the NC State University campus. For more information, contact Lindsay Hester, marketing manager, at 919.513.0543 or via email at lphester@ncsu.edu.