The State Club Restaurant on NC State's Centennial campus is gearing up to participate in one of the area's most popular culinary events.
Each year, Triangle Restaurant Week offers a unique opportunity for locals to try new restaurants in the Raleigh area. Participating restaurants offer a set lunch menu at an affordable $15 price point for a 3-course meal.
The State Club Restaurant team has developed their menu for the week-long event.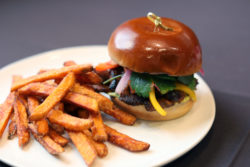 During the first course, diners will have the option between a chef-crafted soup or a house salad filled with colorful vegetables and mixed greens.
The second course is a hearty sandwich with slow-smoked sliced brisket, pickled vegetables and cilantro aioli on a brioche bun. The sandwich will be served with a side of sweet potato fries.
The final course will be a serving of NC State's own Howling Cow ice cream.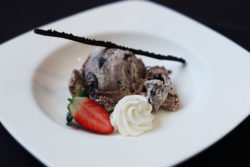 For more information about Triangle Restaurant Week, visit trirestaurantweek.com.
The State Club Restaurant
Dorothy and Roy Park Alumni Center
Raleigh, NC 27606
(919) 515-0557