NC State Dining Launches Annual Satisfaction Survey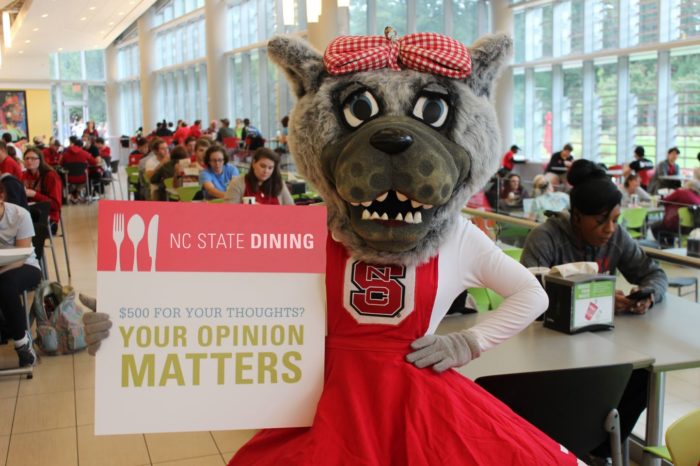 January 12, 2018 – NC State Dining wants to know what we are doing well and what we can do better within our operations. Our annual customer satisfaction surveys will launch Sunday, January 14 with weekly surveys highlighting the different areas within our dining program.
Students, faculty, staff and business partners are encouraged to complete surveys for the locations they frequent most. Each completed entry will enter them to win one of our weekly $100 prizes or the $500 grand prize. Surveys can be accessed at the links below during their scheduled dates.
Annual Survey Schedule:
NC State Dining is a service of Campus Enterprises, the lead division for retail and hospitality on campus. For more information on NC State Dining's annual survey, contact Lindsay Hester at lphester@ncsu.edu.