Quarantine Meals
NC State Dining will work with Health Services to keep on-campus students nourished should they be quarantined. Learn more here >>
Meal Periods
We offer 28 meal periods throughout the week, and the meal plan week resets every Saturday morning at 2 a.m. Use dining dollars to supplement your plan should you use more than the allotted meal credits per meal period. Hours of operation vary by location. The meal periods are:
Breakfast | Opening – 10:30 a.m.
Early Lunch | 10:30 a.m. – 1:30 p.m.
Late Lunch | 1:30 p.m. – 4:30 p.m.
Dinner | 4:30 p.m. – 10:00 p.m.
Dining Hall Swipes | Dining Halls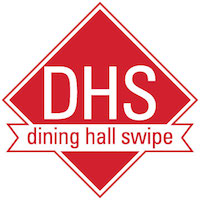 Just one card swipe at our dining halls, and you can eat as much or as little as you like. No need to think about how much you are spending here! Enjoy a variety of entrées, sides, soups, salads, fruit and dessert, including Howling Cow soft-serve ice cream, all for one meal swipe. Want take out? You'll need to use a meal credit, which is explained below.
Meal Credits | Restaurants and Cafés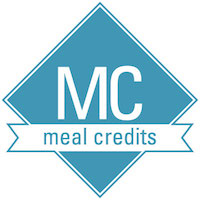 Meal credits enable you to purchase a meal totaling a specific amount at one of our restaurants or cafés. They can also be used to get a take out meal at the dining hall.
Meal credits vary by location and meal period. If you stay under the rate being charged for that meal, you won't owe anything more. If you choose to spend more, you can make up the difference with dining dollars or another form of accepted payment. Only one meal credit can be used per meal period, and there is a limit of two bottled beverages per meal credit transaction at restaurants and cafés.
2021-2022 Meal Credit Rates
Talley Student Union
Atrium
On the Oval
Coffee Shops & Cafes
C-Stores
Other Locations
Dining Dollars | All Locations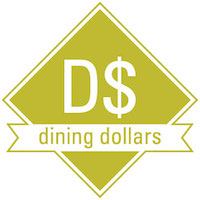 Dining dollars are flexible funds that supplement your meal plan. Consider it "bonus" meal credit or extra "food money."
Use dining dollars to:
Cover the difference if you spend more than the allotted meal credit at a campus restaurant or café.
Buy extra meals or snacks if a meal has already been used during a meal period or if you run out of weekly meal credits.
Make purchases at our convenience stores and vending machines.
Please note, we will automatically enroll you for the same amount of dining dollars in the spring unless you alert us before January 25. Dining dollars roll over from the fall to spring, and additional dining dollars can be added if you run out by visiting the Wolfpack One Card Office in Talley Student Union or online at onecard.ncsu.edu. Dining dollars purchased beginning summer 2020 are non-refundable and will expire at the end of the spring semester.